Welcome
The Croods are the world's very first prehistoric family goes on a road trip to an uncharted and fantastical world. The film was released in theaters on March 22, 2013. Featuring stunning animation and vibrant colors, the film is a technical marvel.
The core family of Grug, Ugga, Eep, Thunk, Sandy, and Gran proved a formidable force when their lives changed forever. With the help of the mysterious Guy, the Croods were able to forge a better future and live in paradise.
Now, new challenges await in The Croods: A New Age when they have to find a new place to live. En route to their next destination, they encounter a mysterious wall and behind it strange rows of fruit that have been planted and weird, alien structures. That little did they know these were made by The Bettermans, a new family to the Croods and one that threatens the Croods' way of life.
The Croods: A New Age hits theaters on November 2020!
Characters
Media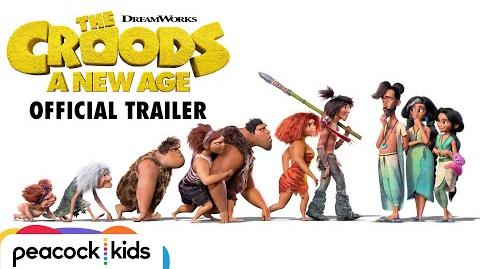 Blogroll
Survivors ,The Gathering Darkness, A pack divided #1: The first book in an epic new series about the Survivors dogs! From Erin Hunter, #1 nationally bestselling author of Warriors, Survivors is full of "wild and wonderful adventure" (Kirkus Reviews,…
1

HEY GUYS WHAT IS UP GUYS

2

5/15/2021 UPDATES

3

5/16/2021 UPDATES

4

ALRIGHT GUYS
HEY GUYS!!!!!!!!! IT IS ME ! YES ITS ME DA CROODS FAN 63! I'm so excited to bring you guys today's update because some new things hapene! TODAY IM COMING BACK AT YA WITH IMPOR…
See more >